Physical shopping outside is topic!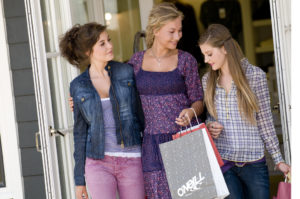 The world is digitising – fast. Physical shops are dealing with well-informed, outspoken consumers. Experiences are often shared on social media and in reviews. Consumers need service and convenience, but also personal attention, experience and a day out. Entrepreneurs make straighter choices when it comes to shop formula, offer more service, distinctive quality and experience.
Shopping centres and shops that stand out with a unique promise are still thriving. They have developed a concept and know how to put their customers first. With their product range, marketing and experience, they maintain a connection to the specific needs of customers and customer groups. They perfectly meet the expectations of customers and regularly surprise them. These are shops and shopping centres that develop as a brand. Often, the attraction of the location goes hand in hand with the appeal of the presence of customers and customer flows.
Developing new customer flows and maintaining appeal to customer groups requires vision, decisions and the passion to implement and manage the decision down to the last detail. As a project developer of outlet centres in the Netherlands and abroad, STABLE has learned what it is to interest customers, brand partners and entrepreneurs and to keep them interested.STABLE has successfully applied that experience to multiple outlet centres, Winkelcentrum Vathorst in Amersfoort, Het Stadhuiskwartier in Utrecht and Winkelpark De Centrale in Leeuwarden.
Property owners play an important role in STABLE's vision. The structure and flexibility of the retail property in conjunction with good marketing management, city policy, highly contribute spatially and economically to the success of the retail property. The users' success determines the property owners' long-term profit.
Curious and interested in STABLE's retail vision? Contact us by telephone +31 (0) 33 450 403 or by email info@stable.nl.